About this WINE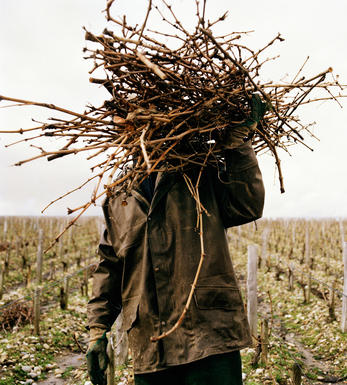 Coates and Seely
Coates & Seely is a joint venture for the production of a great English sparkling wine from Pinot Noir, Pinot Meunier and Chardonnay grapes grown on the Southern chalk downlands of England. The founding partners are Christian Seely, the English Managing Director of of Axa Millésimes (owners of Château Pichon-Longueville, Chateau Suduiraut and Quinta do Noval, among others) and Nicholas Coates, an old friend of Seely's, who retreated from a successful career in finance to his home at the foot of the North Hampshire Downs in England, determined to discover a new way of life in tune with the countryside around him.

Their objective is to combine traditional methods used in Champagne with the best of modern technology to produce a sparkling wine that reflects the unique characteristics of English chalk terroir and the established craft of the French winemaker.

The vineyards are located in a secluded valley of outstanding natural beauty only a mile and a half from Coates' Hampshire home. On one side of the valley, a south-facing chalk slope, known as 'The Wooldings', had been established with vine plantings by the late Charles Cunningham, since the early 1990s. The vineyard was being kept going by his 84-year old widowed mother, Daphne Cunningham. It was with her that Coates & Seely formed a partnership to develop the site into a best-in-class vineyard of Chardonnay, Pinot Noir and Pinot Meunier vines capable of producing the highest quality fruit for English sparkling wine. A further eighteen-acre, south-east facing chalk slope opposite the original Wooldings vineyard was also planted out with new Pinot Noir, Pinot Meunier and Chardonnay vines, bringing the total under vine at the Wooldings to thirty acres.

The second vineyard a 20-acre south-facing vineyard in the heart of the Exton Park sporting estate, in the Meon Valley in South Hampshire, consists of high chalk downland and a series of plunging escarpments - known locally as 'Little Switzerland'. The winery is based in the original building at Wooldings, and was refurbished with state-of-the-art wine-making technology from France.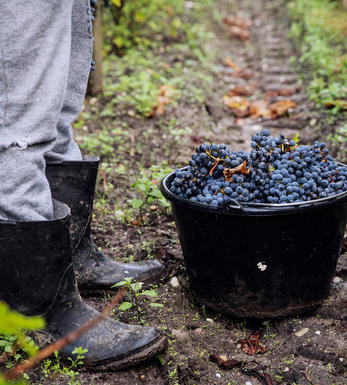 Champagne blend
Which grapes are included in the blend, and their proportion, is one of the key factors determining the style of most Champagnes. Three grapes are used - Pinot Noir, Chardonnay and Pinot Meunier.

26% of vineyards in Champagne are planted with Chardonnay and it performs best on the Côtes des Blancs and on the chalk slopes south of Epernay. It is relatively simple to grow, although it buds early and thus is susceptible to spring frosts. It produces lighter, fresher wines than those from Burgundy and gives finesse, fruit and elegance to the final blend. It is the sole grape in Blancs de Blancs, which are some of the richest long-lived Champagnes produced.
Pinot Noir accounts for nearly 40% of the plantings in Champagne and lies at the heart of most blends - it gives Champagne its body, structure, strength and grip. It is planted across Champagne and particularly so in the southern Aube district.
The final component is Pinot Meunier and this constitutes nearly 35% of the plantings. Its durability and resistance to spring frosts make the Marne Valley, a notorious frost pocket, its natural home. It ripens well in poor years and produces a soft, fruity style of wine that is ideal for blending with the more assertive flavours of Pinot Noir. Producers allege that Pinot Meunier lacks ageing potential, but this does not deter Krug from including around 15% of it in their final blends.