About this WINE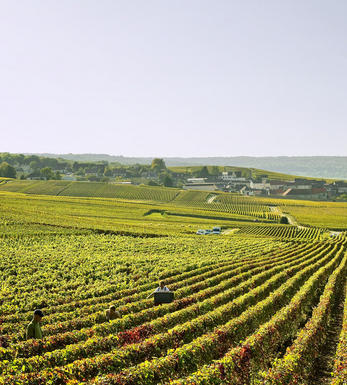 Champagne Mailly
Mailly is one of the great Grand Cru villages in the Montagne De Reims. With a membership of 70 growers, the village's eponymous co-operative is one of the most dynamic in the region.

Founded in 1929, Champagne Mailly produces only Grand Cru Champagne from its 70 hectares of vineyards, using just Chardonnay and Pinot Noir grapes. These are harvested from more than 400 parcels, providing harmonious and steadfast blends. With a potential output of 500,000 bottles each year, Mailly exports 50% of its production.

One has only to visit its splendid seven-story gravity-fed installation to realise that this is a rather special organisation, the quality of its wines matched only be the peerless efficiency of its management. With a gifted winemaker in Hervé Dantan, Mailly are able to exploit the full potential of these top-graded vines and to produce a rich, Pinot Noir dominated Champagne.

The qualitative imperative results in extended lees ageing and then a further period of maturation before shipping. The resulting wine is all that Berry's UKC Brut should be; rich, rounded, with enticing aromatics and real authority on the finish.

The Blanc de Noirs is made from 100% Pinot Noir from the best parcels of vines, such as les Crayats, les Coutures, and les Chalois. The dosage is 8g/litre. L'Intemporelle is a deluxe cuvée and a blend of 60% Pinot Noir and 40% Chardonnay with a dosage of 8g/litre.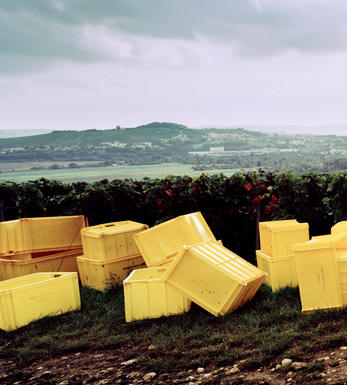 Brut Champagne
Brut denotes a dry style of Champagne (less than 15 grams per litre). Most Champagne is non-vintage, produced from a blend from different years. The non-vintage blend is always based predominately on wines made from the current harvest, enriched with aged wines (their proportion and age varies by brand) from earlier harvests, which impart an additional level of complexity to the end wine. Champagnes from a single vintage are labelled with the year reference and with the description Millésimé.

Non-vintage Champagnes can improve with short-term ageing (typically two to three years), while vintages can develop over much longer periods (five to 30 years). The most exquisite and often top-priced expression of a house's style is referred to as Prestige Cuvée. Famous examples include Louis Roederer's Cristal, Moët & Chandon's Dom Pérignon, and Pol Roger's Cuvée Sir Winston Churchill.
Recommended Producers : Krug, Billecart Salmon, Pol Roger, Bollinger, Salon, Gosset, Pierre Péters, Ruinart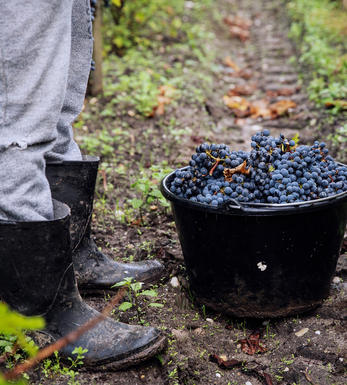 Champagne Blend
Which grapes are included in the blend, and their proportion, is one of the key factors determining the style of most Champagnes. Three grapes are used - Pinot Noir, Chardonnay and Pinot Meunier.

26% of vineyards in Champagne are planted with Chardonnay and it performs best on the Côtes des Blancs and on the chalk slopes south of Epernay. It is relatively simple to grow, although it buds early and thus is susceptible to spring frosts. It produces lighter, fresher wines than those from Burgundy and gives finesse, fruit and elegance to the final blend. It is the sole grape in Blancs de Blancs, which are some of the richest long-lived Champagnes produced.
Pinot Noir accounts for nearly 40% of the plantings in Champagne and lies at the heart of most blends - it gives Champagne its body, structure, strength and grip. It is planted across Champagne and particularly so in the southern Aube district.
The final component is Pinot Meunier and this constitutes nearly 35% of the plantings. Its durability and resistance to spring frosts make the Marne Valley, a notorious frost pocket, its natural home. It ripens well in poor years and produces a soft, fruity style of wine that is ideal for blending with the more assertive flavours of Pinot Noir. Producers allege that Pinot Meunier lacks ageing potential, but this does not deter Krug from including around 15% of it in their final blends.
Critics reviews
You'll certainly finish up Berry Bros. & Rudd's decadent but elegant Grand Cru Mailly NV. It's 75% pinot noir, so you'll get loads of wild strawberry fruit and, with three years' ageing it's mellow and creamy. This is where own brands really come into their, well…own.
Dmien Barr - Sunday Times, Dec 2016 I was introduced to this Mailly champagne through The Spectator Christmas gift subscription offer last year. It wasn't until mid January that the bottle arrived which I thought was a good excuse to try it. Just one bottle of this delicate, graceful and surprisingly complex champagne was enough for it to nominate itself as our new house party champagne with two cases bought for my son's christening party in the spring followed by six magnums at another weekend house party. When I had an extra magnum remaining and gave it as a house gift this Christmas (2017) whilst staying with in laws in Norfolk, it was produced on Christmas Day and my wife's 94 year old grandfather - member of a well known St James's Club and no stranger to Ascot boxes - said 'what's that champagne you brought ?- very good stuff'. He had brought some bottles from another French house but they lay uncorked before lunch in an old hamper basket as we merrily finished off the Berrys magnum due to popular demand. The bottle and label are also show stoppers recalling the 'second magnum, fourth cigar' appetites of the 1930s Rex Mottram set depicted by Evelyn Waugh in Bridshead. The champagne is perfect for a glass with lunch every working day. I now have started giving many of my family members subscriptions to The Spectator purely because of the delectable champagne that arrives to say thank you.
William Cash, Editor-in-Chief, Spear's Magazine
Own-label champagne is one of the great wine secrets - it's often really fantastic. This one's made by BB&R by the brilliant Mailly co-operative and is a stylish, brioche blend of 75 per cent noir, 25 percent chardonnay.
Victoria Moore, The Daily Telegraph. 19th August 2017.