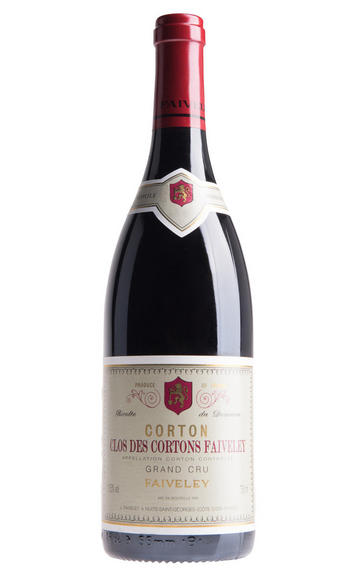 2007 Corton, Clos des Cortons Faiveley, Grand Cru, Domaine Faiveley, Burgundy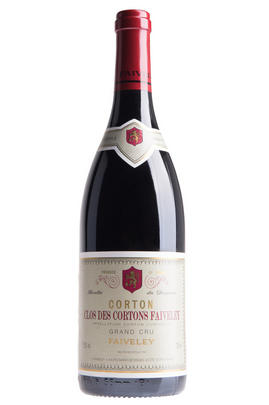 About this WINE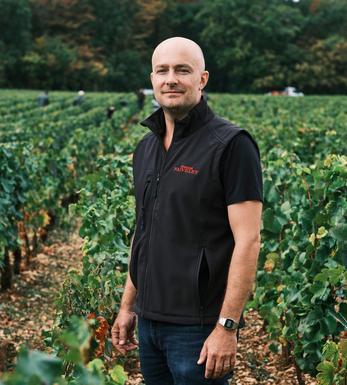 Domaine Joseph Faiveley
Domaine Faiveley is one of the biggest domaines (115ha) in Burgundy and, many would argue, one of the best.

This illustrious company has been based in Nuits St Georges since the days of Pierre Faiveley who founded the business in 1825. His son Joseph gave his name to the family business, to be followed by the first François, Georges who was instrumental in founding the Chevaliers du Tastevin, Guy who developed the business in the Côte Chalonnaise, François who has recently retired and now his son Erwan, born in 1979.

The change of generation, enhanced by the arrival of Bernard Hervet as Managing Director, is clear warning of the intention to dynamise the business. Already there has been a notable expansion of vineyards under Faiveley's control – purchase of Domaine Annick Parent (Pommard, Volnay and Monthélie), Domaine Monnot (various Puligny-Montrachet vineyards including grands crus Bienvenues-Bâtard-Montrachet and Bâtard-Montrachet) and the contract to farm the vineyards of Domaine Matrot-Wittersheim in Meursault and Blagny. Between them, these initiatives greatly expand Faiveley's presence in the Côte de Beaune, thus also increasing the proportion of white wines in what they have to offer. It is too early for me to have formed a clear idea of the Faiveley white wine style.

There are several separate viticultural teams to cover the ground, ensuring that all the vineyards are ploughed, the vines are pruned short and debudded meticulously. The grapes are entirely destemmed and fermented in new wooden vats for the finer wines, conical stainless steel tanks for the lesser cuvées. There is less emphasis on extraction than in François Faiveley's time, though the juice will still be punched down during fermentation. The most obvious change though is in the barrel cellar where the previous supplier has been dropped and replaced with Francois Frères, Taransaud and three other coopers. Both premier and grand cru wines may receive two-thirds new wood. Old style Faiveley wines could be massively tannic at the expense of the fruit. From 2007 the wines are much fresher and fruitier, yet still with real intensity.

Many of Faiveley's top wines are hand bottled with no filtration. This in turn results in clean, opulent wines that often show Pinot Noir at its best. Their concentration and richness are rarely equalled.

Jasper Morris MW, Burgundy Wine Director and author of the award-winning Inside Burgundy comprehensive handbook.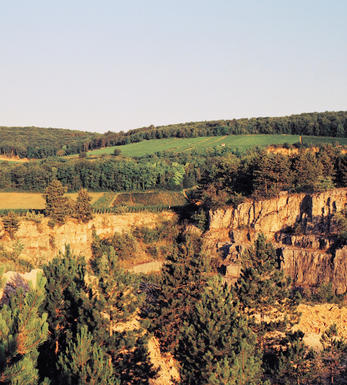 Aloxe Corton
These two Grand Cru vineyards, Corton and Corton-Charlemagne, lie astride three villages at the northern end of the Côte de Beaune: Ladoix, Aloxe-Corton and Pernand-Vergelesses. The main body of the hill of Corton faces due south, with an extended flank exposed to the east, and another facing westwards. The white wines mostly come from west and south-west expositions, along with a narrow band around the top of the hill.

The Emperor Charlemagne owned vines here in the eighth century, and legend has it that his wife insisted he planted white grapes so as not to spill red wine down his beard and clothes. Corton-Charlemagne is always white and there is also a theoretical Grand Cru appellation called, simply, Charlemagne, which is never used. Corton is almost entirely red but there are a few white wines too.

Ladoix is a rarely-seen appellation, as most wine here are sold as Côte de Beaune Villages. Aloxe-Corton is better-known, but as with Ladoix the best vineyards have been designated as Corton and Corton-Charlemagne.

There are also 25 lieux-dits that may be used on wine labels, together with Corton: Les Bressandes, Les Chaumes, Clos des Meix, Clos du Roi, Les Combes, Le Corton, Les Fiètres, Les Grèves, Les Manguettes, Les Maréchaudes, Le Meix Lallemand, Les Paulands, Les Perrières, Les Pougets (Pougeots), Les Renardes, La Vigne au Saint, Les Basses Mourottes, Les Carrières, Clos des Cortons Faiveley, Les Grandes Lolières, Le Rognet et Corton, La Toppe au Vert and Les Vergennes.

90 hectares of village Aloxe-Corton
38 hectares of Premier Cru Aloxe-Corton
118 hectares of village Ladoix
14 hectares of Premier Cru Ladoix
72 hectares of Corton-Charlemagne. The finest from En Charlemagne (Pernand) and Le Charlemagne (Aloxe)
160 hectares of Corton. The best from Clos du Roi, Bressandes, Pougets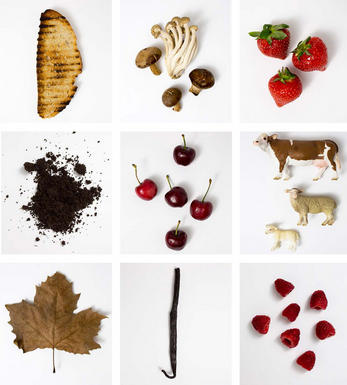 Pinot Noir
Pinot Noir is probably the most frustrating, and at times infuriating, wine grape in the world. However when it is successful, it can produce some of the most sublime wines known to man. This thin-skinned grape which grows in small, tight bunches performs well on well-drained, deepish limestone based subsoils as are found on Burgundy's Côte d'Or.

Pinot Noir is more susceptible than other varieties to over cropping - concentration and varietal character disappear rapidly if yields are excessive and yields as little as 25hl/ha are the norm for some climats of the Côte d`Or.
Because of the thinness of the skins, Pinot Noir wines are lighter in colour, body and tannins. However the best wines have grip, complexity and an intensity of fruit seldom found in wine from other grapes. Young Pinot Noir can smell almost sweet, redolent with freshly crushed raspberries, cherries and redcurrants. When mature, the best wines develop a sensuous, silky mouth feel with the fruit flavours deepening and gamey "sous-bois" nuances emerging.
The best examples are still found in Burgundy, although Pinot Noir`s key role in Champagne should not be forgotten. It is grown throughout the world with notable success in the Carneros and Russian River Valley districts of California, and the Martinborough and Central Otago regions of New Zealand.