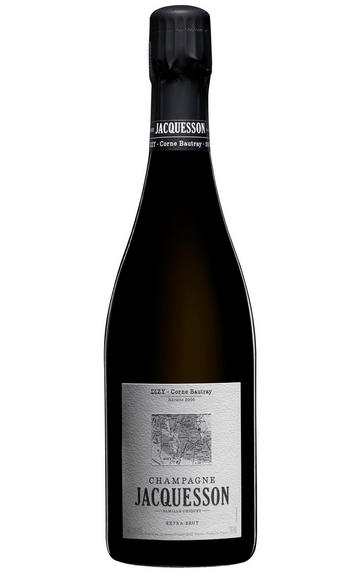 2009 Champagne Jacquesson, Terres Rouges, Rosé, Dizy, Extra Brut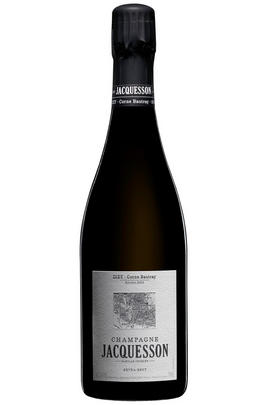 About this WINE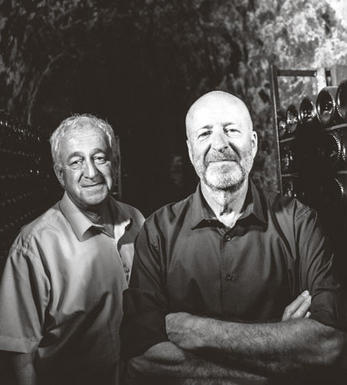 Jacquesson
Voted the third best of all Champagne Houses (after Bollinger and Krug) in 2005 La Revue Des Vins De France, Jacquesson has really come of age.

Based in the evocatively named town of Dizy, just to the north of Epernay, the House is run by the Chiquet brothers (cousins of our own Gaston Chiquet). The brothers are long-term advocates of the modish philosophy of zero dosage: this is put to the test in extremis with the equally modish move to release late disgorged cuvées: the juxtaposition of minimal sugar and extended lees ageing has produced these, some of the purest and most poised of all Champagnes, showing at their very best in magnum of course!

The house philosophy of releasing a clearly categorised Brut NV persists therefore, somewhat at odds with the historical precedent in the region which deliberately declines specifically to equate a batch with a certain vintage. Jacquesson's policy of so doing, albeit tangentially, is both a reflection of their adherence to the values of terroir and vintage diversity and a self-belief which over-rides any of the specific anxieties felt by the Champenois in relation to the conditions at a specific harvest.

These are very serious Champagnes with an emphasis on minerality and complexity of fruit. The wines have significant gravitas, are good food companions and age beautifully.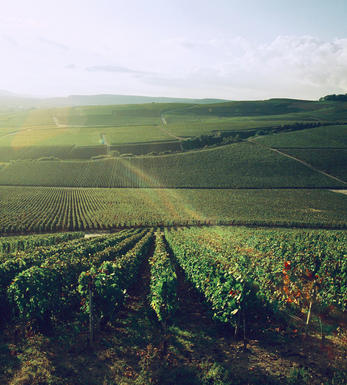 Rosé Champagne
Rosé wines are produced by leaving the juice of red grapes to macerate on their skins for a brief time to extract pigments (natural colourings). However, Rosé Champagne is notable in that it is produced by the addition of a small percentage of red wine – usually Pinot Noir from the village of Bouzy – during blending.
Recommended Producers : Billecart Salmon (Elizabeth Salmon Rose), Ruinart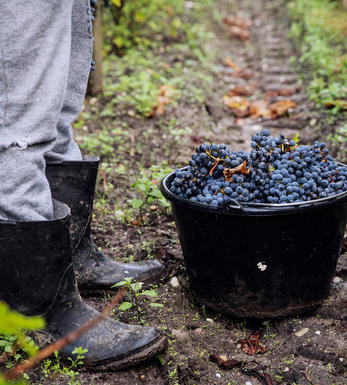 Champagne Blend
Which grapes are included in the blend, and their proportion, is one of the key factors determining the style of most Champagnes. Three grapes are used - Pinot Noir, Chardonnay and Pinot Meunier.

26% of vineyards in Champagne are planted with Chardonnay and it performs best on the Côtes des Blancs and on the chalk slopes south of Epernay. It is relatively simple to grow, although it buds early and thus is susceptible to spring frosts. It produces lighter, fresher wines than those from Burgundy and gives finesse, fruit and elegance to the final blend. It is the sole grape in Blancs de Blancs, which are some of the richest long-lived Champagnes produced.
Pinot Noir accounts for nearly 40% of the plantings in Champagne and lies at the heart of most blends - it gives Champagne its body, structure, strength and grip. It is planted across Champagne and particularly so in the southern Aube district.
The final component is Pinot Meunier and this constitutes nearly 35% of the plantings. Its durability and resistance to spring frosts make the Marne Valley, a notorious frost pocket, its natural home. It ripens well in poor years and produces a soft, fruity style of wine that is ideal for blending with the more assertive flavours of Pinot Noir. Producers allege that Pinot Meunier lacks ageing potential, but this does not deter Krug from including around 15% of it in their final blends.