About this WINE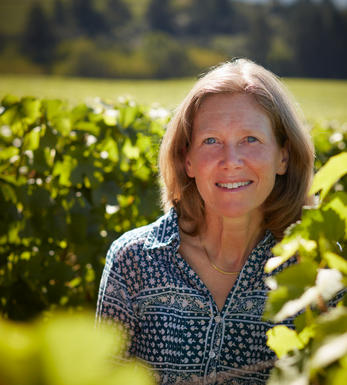 Maison Joseph Drouhin
Originally from the Yonne department, Joseph Drouhin founded the négociant company which bears his name in 1880. His son Maurice took over in 1918, buying the first vineyards including the famous Beaune Clos des Mouches. It took him a while to put this together, since he had to buy the plots piecemeal from many different owners.

Maurice Drouhin was a significant personality in Beaune, sitting on the INAO committee and acting as deputy administrator of the Hospices de Beaune, including during the troubled period of World War II. He also had distribution rights for a good proportion of Domaine de la Romanée Conti's production, though unfortunately was not able to take up the offer to buy the share of the business which subsequently went to Leroy.

His successor was his nephew and adopted heir Robert Jeausset-Drouhin who took charge in 1957. Robert Drouhin now retains a surveillance role while his children Frédéric (managing director), Laurent (export markets), Philippe (vineyards) and Véronique (oenology and Domaine Drouhin Oregon) run the business. Philippe Drouhin manages the vineyards biodynamically and from the 2009 vintage the entire holdings, including Chablis, will have ECOCERT organic certification.

Long-time oenologist Laurence Jobard, engaged by Robert Drouhin in 1973, retired after the 2005 vintage and was replaced by Jérome Faure-Brac, a trained oenologist previously with Bichot, while Véronique Drouhin remains on hand to provide continuity of style.

The Drouhins purchase their own wood which is then air-dried for three years before being turned into barrels by the François cooperage. It is rare for more than 30 per cent of new wood to be used on any cuvée, excepting some grands crus. The barrels are all bar-coded to show the provenance of the wood and provide an audit trail of which wines they have been used for.

The red wines are pre-macerated at 13-15º/55-59ºF, with a very light punching down at the start followed by alternating punching down and pumping over, depending also on the needs of the vintage. The aim is to privilege the fruit in the wine, and to this end bottling is earlier than for most producers. Some wines are bottled before the next harvest while the remainder are racked out of barrel in the autumn for bottling during the winter months.

Originally white grapes were mixed in with the reds in the vineyards, but they are subject to different disease pressures, especially since the arrival of oidium in the mid-19th century: oidium attacks white grapes much more than red. At some point Maurice Drouhin hit on the idea of planting a separate block of white grapes – mostly Chardonnay but some Pinot Gris – so that they could be treated appropriately, even though usually they would then be picked at the same time as the reds and vinified together as was traditional.

One year the whites were not ripe so he picked them later, vinified them separately, and really liked the result – hence the origin of a white Beaune Clos des Mouches. Today the white grapes are almost all Chardonnay. There is no particular logic to the planting of red or white grapes, the plots forming a mosaic – rather than, for example, the top of the vineyard being used for one colour and the bottom for another. Blocks are replanted according to their previous occupancy.

Jasper Morris MW, Burgundy Wine Director and author of the award-winning Inside Burgundy comprehensive handbook.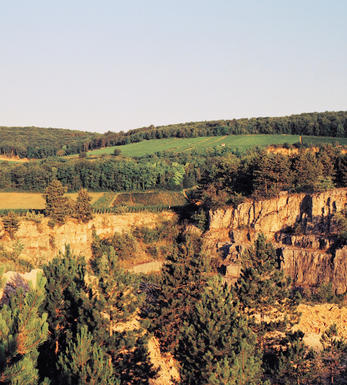 Aloxe Corton
These two Grand Cru vineyards, Corton and Corton-Charlemagne, lie astride three villages at the northern end of the Côte de Beaune: Ladoix, Aloxe-Corton and Pernand-Vergelesses. The main body of the hill of Corton faces due south, with an extended flank exposed to the east, and another facing westwards. The white wines mostly come from west and south-west expositions, along with a narrow band around the top of the hill.

The Emperor Charlemagne owned vines here in the eighth century, and legend has it that his wife insisted he planted white grapes so as not to spill red wine down his beard and clothes. Corton-Charlemagne is always white and there is also a theoretical Grand Cru appellation called, simply, Charlemagne, which is never used. Corton is almost entirely red but there are a few white wines too.

Ladoix is a rarely-seen appellation, as most wine here are sold as Côte de Beaune Villages. Aloxe-Corton is better-known, but as with Ladoix the best vineyards have been designated as Corton and Corton-Charlemagne.

There are also 25 lieux-dits that may be used on wine labels, together with Corton: Les Bressandes, Les Chaumes, Clos des Meix, Clos du Roi, Les Combes, Le Corton, Les Fiètres, Les Grèves, Les Manguettes, Les Maréchaudes, Le Meix Lallemand, Les Paulands, Les Perrières, Les Pougets (Pougeots), Les Renardes, La Vigne au Saint, Les Basses Mourottes, Les Carrières, Clos des Cortons Faiveley, Les Grandes Lolières, Le Rognet et Corton, La Toppe au Vert and Les Vergennes.

90 hectares of village Aloxe-Corton
38 hectares of Premier Cru Aloxe-Corton
118 hectares of village Ladoix
14 hectares of Premier Cru Ladoix
72 hectares of Corton-Charlemagne. The finest from En Charlemagne (Pernand) and Le Charlemagne (Aloxe)
160 hectares of Corton. The best from Clos du Roi, Bressandes, Pougets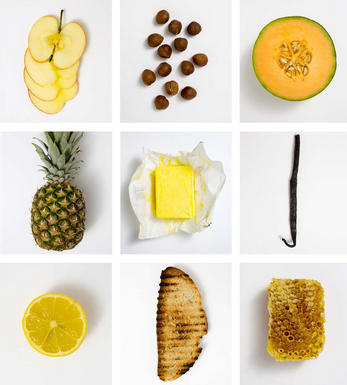 Chardonnay
Chardonnay is the "Big Daddy" of white wine grapes and one of the most widely planted in the world. It is suited to a wide variety of soils, though it excels in soils with a high limestone content as found in Champagne, Chablis, and the Côte D`Or.

Burgundy is Chardonnay's spiritual home and the best White Burgundies are dry, rich, honeyed wines with marvellous poise, elegance and balance. They are unquestionably the finest dry white wines in the world. Chardonnay plays a crucial role in the Champagne blend, providing structure and finesse, and is the sole grape in Blanc de Blancs.
It is quantitatively important in California and Australia, is widely planted in Chile and South Africa, and is the second most widely planted grape in New Zealand. In warm climates Chardonnay has a tendency to develop very high sugar levels during the final stages of ripening and this can occur at the expense of acidity. Late picking is a common problem and can result in blowsy and flabby wines that lack structure and definition.

Recently in the New World, we have seen a move towards more elegant, better- balanced and less oak-driven Chardonnays, and this is to be welcomed.