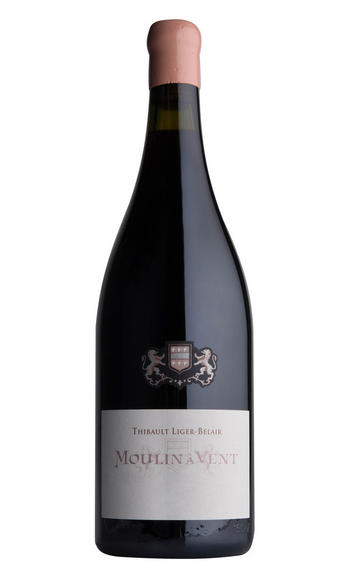 2015 Moulin-à-Vent, Champ de Cour, Thibault Liger-Belair, Beaujolais
Prices start from £185.00 per case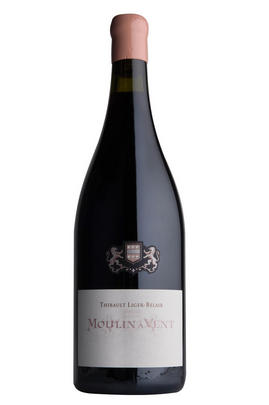 Critics reviews
The 2015 Moulin a Vent Champ de Cour comes from 80-year-old vines and is 30% whole bunch fruit with 30% new oak. This easily has the best aromatics: red cherries, kirsch, a touch of cassis and fresh fig, quite complex and well defined. The palate is vibrant on the entry with a fine line of acidity, crisp and energetic with a sturdy, slightly backward finish that suggests it will need a couple of years to fully mature.
Neal Martin - 31/08/2017
About this WINE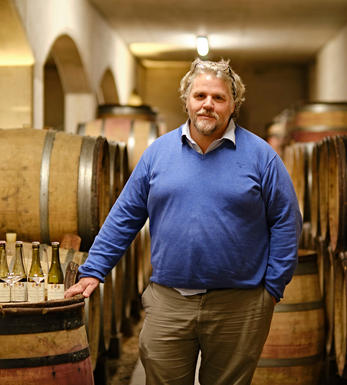 Domaine Thibault Liger-Belair
Domaine Thibault Liger-Belair is part of our Spotlight on sustainability series. You can view the full range here.

Thibault Liger-Belair is cousin to Vicomte Liger Belair of Vosne Romanée. In 2001 he took over an old family property in Nuits St Georges, taking back the vines which had been contracted out to various share croppers, and leased a cuverie just down the road. The family jewels (his branch) consist of Richebourg, Clos de Vougeot and Nuits St Georges Les St Georges, to which he has added further vineyards and a few additional cuvées made from purchased grapes.

The vines are now certified organic and farmed biodynamically, with horses used to plough the vineyards where possible. The grapes are rigorously sorted on a table de tri, then destalked and fermented without much punching down or pumping over. They will be racked once during the elevage, but Thibault is not afraid of reductive flavours at this stage which, he feels, adds to the eventual substance and complexity of the wine. The oak regime is not to exceed 50% new barrels but also not to use any barrels more than three years old. The natural style of Thibault's wines is plump and full-bodied, though the benefits of his farming methods seem to be bringing a more mineral aspect to the fruit as well.

The natural style of Thibault's wines is plump and full-bodied, though the benefits of his farming methods seem to be bringing a more mineral aspect to the fruit as well.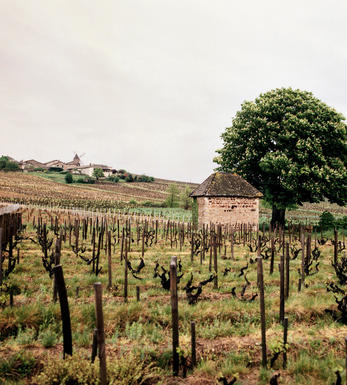 Moulin a Vent
Known as the 'King of Beaujolais' for its power, structure and longevity, Moulin-à-Vent is the most atypical of all the Beaujolais Crus, even if it is potentially the best. Its style is the antithesis of light, fluffy Beaujolais, and when fully mature (often at 10 years old or more) it resembles more a fine Burgundy, or even a Rhône, than Beaujolais. Named after the local windmill (which translates as moulin-à-vent in French) Moulin-à-Vent is a real vindication of the principle of 'terroir'.
Moulin-à-Vent's neighbour Fleurie produces perfumed, silky, approachable wines, while Moulin-à-Vent, using the same grape (100% Gamay) and broadly the same vinification, makes wines that are meaty, tannic and intense, and need 2-3 years to mature. The only possible explanation, it seems, is the high proportion of iron and manganese in Moulin-à-Vent's soil. Moulin-à-Vent tends to be most expensive of the Beaujolais Crus, although happily it is home to a number of very fine producers, so there is plenty for wine lovers to choose from.
Recommended producers: Jacky Janodet, Olivier Merlin.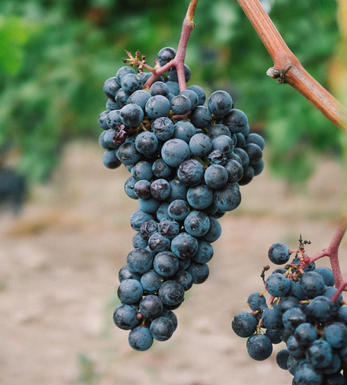 Gamay
A French variety planted predominately in Beaujolais where it is the grape behind everything from light and often acidic Beaujolais Nouveau through to the more serious and well-structured wines from the 10 cru villages. It takes its name from a hamlet just outside Chassagne-Montrachet and was at one stage widely planted on the Côte d`Or. However it was gradually phased out due to its poor yield and supposed poor quality of its wines.
The majority of Gamay wines in Beaujolais are labelled as Beaujolais or Beaujolais-Villages and are deliciously juicy, easy drinking, gulpable wines. Of more interest are the Cru wines from the 10 villages in the north of the region where the soil is predominantly granitic schist and where the vines are planted on gently undulating slopes. These can be well-structured, intensely perfumed wines, redolent of ripe black fruits and, while delicious young, will reward medium term cellaring.

Gamay is also grown in the Touraine region of the Loire where it produces soft, well-balanced, gluggable wines for drinking young.