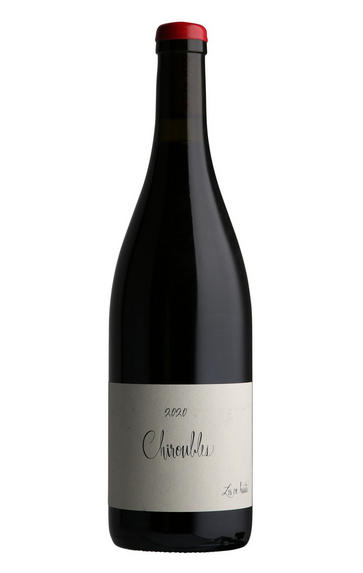 2020 Chiroubles, Les en Hauts, Frédéric Cossard, Beaujolais
Prices start from £38.50 per bottle (75cl).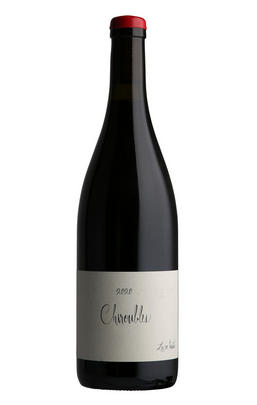 About this WINE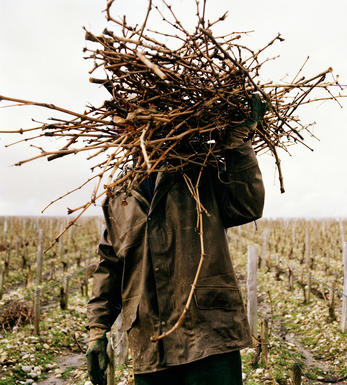 Frédéric Cossard
Frédéric Cossard began his winemaking journey in the late 1990s and has gained a reputation for crafting exceptional wines with minimal intervention.
One of his notable accomplishments is his transition to biodynamic farming methods by embracing biodynamics as a way to work in harmony with nature, focusing on the health of the vineyards and the expression of the grapes. Cossard follows strict organic and biodynamic principles, avoiding synthetic chemicals and herbicides and instead employing natural methods to enhance the biodiversity of his vineyards.
In the cellar, Cossard practices a minimalist approach. He believes in allowing the grapes to express themselves fully, and thus he avoids excessive manipulation during the winemaking process. Cossard often employs whole-cluster fermentation, extended maceration, and ageing in old oak barrels to coax out the grapes' essence gently. The result is wines that showcase the purity of fruit, vibrant acidity, and a unique sense of place.
The wines are produced from various Burgundy appellations. While the focus lies primarily on the Côte de Beaune and the Côte de Nuits, he has also expanded his ventures to the Beaujolais region, producing wines exhibiting the region's distinct character and charm.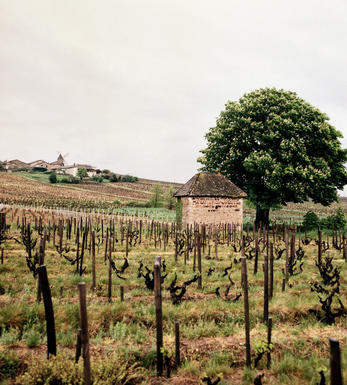 Beaujolais
The Beaujolais region occupies 22,000ha between Mâcon and Lyon, and spans 34 miles from north to south. Around 70 million litres of Beaujolais are produced each year, or two-and-a-half times the entire red and white wine production of the rest of Burgundy put together. More than half of this is sold as Beaujolais Nouveau, and released on the third Thursday of November following each harvest.

Beaujolais is almost exclusively planted with the Gamay grape, and produces mostly red wines. A small amount of white Beaujolais is produced from Chardonnay (or Aligoté) while a handful of Beaujolais rosés can also be found.

It is one of life's injustices that this beautiful wine region is forever associated in most people's minds with Beaujolais Nouveau, a thin and dilute wine that has more to do with marketing than actual substance. However there is an Aladdin's trove of gloriously satisfying wines to be found amongst the 10 named village crus that form the spiritual home of the fresh, fruity Gamay grape.

From north to south, St Amour, Juliénas, Moulin-à-Vent, Chénas, Fleurie, Chiroubles, Morgon, Régnié (a cru since 1988), Brouilly and Côte de Brouilly are situated along the 15-mile strip of granite hills to the north of the region. They range from light, lively and fragrant to rich and velvety. While most Beaujolais should be drunk as soon as possible, the crus are infinitely more concentrated and have much more personality. They can be kept for up to 10 years, at which age the best examples resemble mature Pinot Noir.

At its best simple Beaujolais is fruity and eminently drinkable, especially when lightly-chilled in summer. Most Beaujolais displays a pear-drop edge to its soft red fruit, and often notes of banana and bubble gum too. These traits come largely from the vinification method (semi-carbonic maceration) rather than the Gamay grape itself, where a swift fermentation highlights the aromatics and fruit, while minimising the tannins. Amongst the top crus, however, there has been a return to more traditional Burgundian vinification methods, and even oak ageing.


There are five classifications of Beaujolais: Beaujolais Nouveau, Beaujolais, Beaujolais Supérieur, Beaujolais Villages, and the 10 Beaujolais crus. As with the rest of Burgundy, the producer's name on the bottle is often the most important factor.

Recommended producers: Michel Chignard, Jean-Claude Desvignes, Olivier Merlin, Alain Michaud.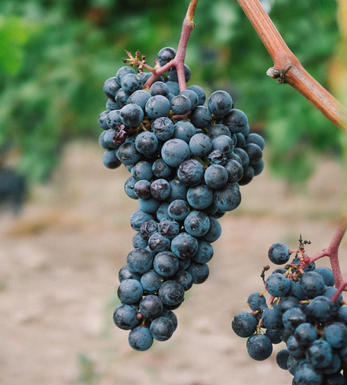 Gamay
A French variety planted predominately in Beaujolais where it is the grape behind everything from light and often acidic Beaujolais Nouveau through to the more serious and well-structured wines from the 10 cru villages. It takes its name from a hamlet just outside Chassagne-Montrachet and was at one stage widely planted on the Côte d`Or. However it was gradually phased out due to its poor yield and supposed poor quality of its wines.
The majority of Gamay wines in Beaujolais are labelled as Beaujolais or Beaujolais-Villages and are deliciously juicy, easy drinking, gulpable wines. Of more interest are the Cru wines from the 10 villages in the north of the region where the soil is predominantly granitic schist and where the vines are planted on gently undulating slopes. These can be well-structured, intensely perfumed wines, redolent of ripe black fruits and, while delicious young, will reward medium term cellaring.

Gamay is also grown in the Touraine region of the Loire where it produces soft, well-balanced, gluggable wines for drinking young.