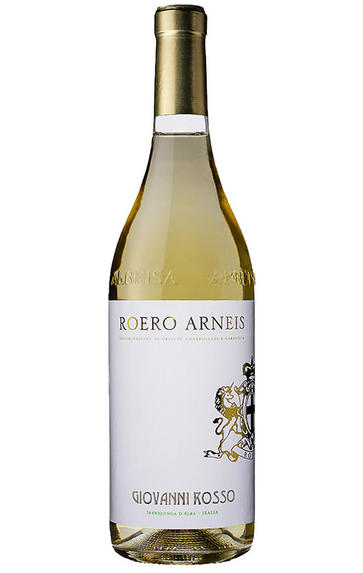 2021 Roero, Arneis, Giovanni Rosso, Piedmont, Italy
Prices start from £18.50 per bottle (75cl).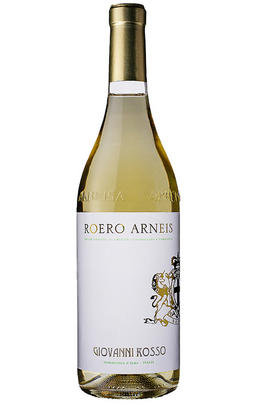 Critics reviews
Elderflower, green apple, lemon and melon on the nose. Fruity, round and medium-bodied with fresh acidity. Clean and straightforward. 
Drink now
James Suckling, JamesSuckling.com (September 2022)
Notes of pale golden peach, stone fruit, orange peel, Meyer lemon and honey emerge from the 2021 Roero Arneis. It is medium-bodied and salty with fresh acidity, citrus pith, and a bit of Parmesan. A wonderful aperitif or for crudo, drink it over its next few years of youthful drinking.
Drink 2023 - 2028
Jeb Dunnuck, JebDunnuck.com (May 2023)
About this WINE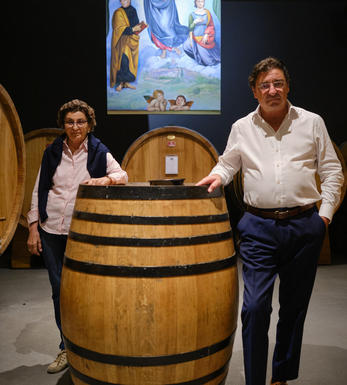 Giovanni Rosso
Davide Rosso took over from his father, Giovanni, in the early 2000s. He has since risen quickly in reputation as one of Piedmont's greatest producers. He may not have the uninterrupted winemaking history of some of his famous neighbours, but he is the envy of many: he has some of the most desirable vineyards in Barolo – Serralunga d'Alba, Cerretta, Serra – showcasing the vivid terroir of his beloved hometown.
His range of single vineyards demonstrates his sensitivity and skill, and his pride for his hometown only magnifies the details of these crus, resulting in wines of rare class and sophistication.
Using traditional cement for fermentation with long gentle macerations, Davide's wines are timeless, traditional and expertly crafted. His specially made French botti from the Fontainebleau forest are an indicator of Davide's refined flamboyance. And his vineyards give him the quality of raw material to demonstrate his charm and flair.
He also crafts a small amount of wine in neighbouring Langhe and Roero and an Etna Bianco and Etna Rosso from stunning volcanic sites in Sicily.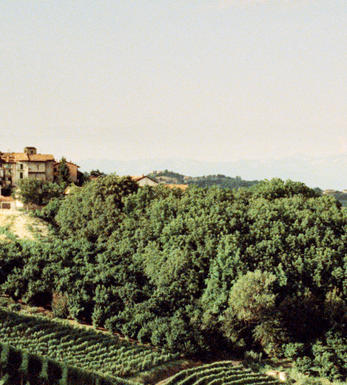 Piedmont
Piedmont has been the pre-eminent fine wine province of Italy since Roman times, a reputation reinforced under the House of Savoy – which lorded it over Europe during the Middle Ages from its base in Turin. Piedmont's own fame increased too as this noble House secured its place in history as the driver for Italian Reunification in 1861.
Located in the north-west of the country, with a continental climate, Piedmont is influenced culturally and climatically by the surrounding Alps and Ligurian Apennines. Piedmont's most important fine wine regions are: the Langhe, south of Alba, incorporating Barolo and Barbaresco; Monferrato, comprising the wines of Asti and Gavi; and Novara with its Colline Novaresi and Boca.
Nebbiolo is the grape of Piedmont, and arguably the country as a whole. It is planted in only the most favourable sites, and is the power behind Barolo and Barbaresco. It is followed by Barbera d'Alba or Barbera d'Asti and Dolcetto, an early-ripening antipasti wine produced more seriously around Dogliani. For whites, Moscato is queen, responsible for copious amounts of frizzante, more commonly known as Asti. A far more rewarding, gently-sparkling wine, made in an off-dry style, is labelled as Moscato d'Asti.
A notable red version is also made: Brachetto d'Acqui. Cortese is the white grape behind the region's most popular dry white wine, Gavi, from vines south of Alessandria. Perhaps unsurprisingly, Piedmont has the highest proportion of Denominazione di Origine Controllata (DOC) and Denominazione di Origine Controllata e Garantita (DOCG) wines, even if it is responsible for only seven percent of Italy's total production (2006).
Recommended producers: La Colombera, Roberto Sarotto, Cornarea, Luzi-Donadei, Antoniotti Odilio e Mattia, Laiolo Reginin, Marinacci, Punset, Luisin, Roagna, Fratelli Alessandria, Casina Bric 460, Trediberri, Vigneti Luigi Oddero, Marcarini, E.Pira di Chiara Boschis, Bartolo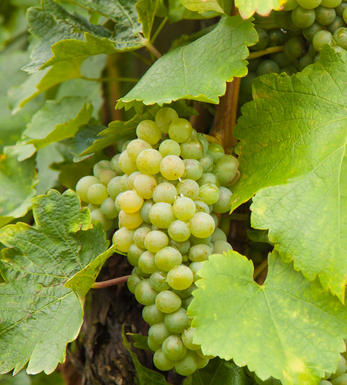 Arneis
Arneis means "rascal" in Italian, and is so named for its ability to beguile the most patient winemakers. It is a delicate white wine grape that originated (and is still primarily grown) in the Roero hills of Italy's southern Piedmont, just north of Alba ; it thrives in the chalky and sandy soil of this region.

Once nearly extinct, Arneis has made a comeback in recent years. The Arneis de Roero wines received DOC status in 1989 and DOCG in 2006 and production is on the rise, as consumers have come to appreciate its its distinctive apricot and tangerine aromas.
It can produce very good wines with perfumy characteristics of apples, pears, and a hint of licorice. The wines, usually sold as Roero Arneis DOCG.