Another superb year for Rhône Valley producers with quality being extremely high across the board.
In the Northern Rhône the harvested Syrah grapes were some of the healthiest and ripest ever seen. In Côte-Rôtie the yields were reduced by a freak hailstorm in June, yet astonishingly ripe grapes have produced voluptuous wines with rich fruit and finely structured tannins. The same can be said of the wines of Hermitage, Crozes-Hermitage and St-Joseph, although yields were higher and the wines are deeply coloured and very rich.
An excellent vintage in the Southern Rhône, with the wines showing more finesse and richness than the superb 98s. As opposed to the Grenache dominated 98s, this was a year for Syrah and Mourvèdre, with the Grenache suffering slightly from the mid-September rains. Outstanding!
Showing 1-1 out of 1 items
Hide All Tasting Notes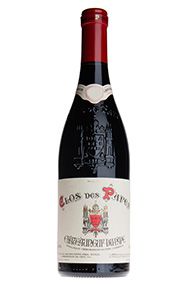 Showing 1-1 out of 1 items