2005 is a truly excellent year, a vin de garde, and a return to the quality that informed the famous quartet of vintages from 1998.

Of these four Daniel Brunier from Vieux Telegraphe feels that 1998 bears the best comparison, a year with a purity of sweet fruit and benevolent ripeness, structurally more robust than either 1999 or 2001 and with more harmonious balance and uniformity than 2000.

As with 2004, the summer in 2005 was generally warm but never hot, with cool nights and brief patches of rainfall in September. However, unlike 2004 there was a happy coincidence of phenolic and alcoholic ripening played out against a pleasing backdrop of late summer warmth. Perfect harvest conditions then and a far cry from the damp and rather lacklustre Spring conditions of March and early April.

This is the year, for Pierre Perrin at Beaucastel, of the Grenache grape, reminding him of the 1990, with its ripe fruit and firm tannins, but in all probability with higher levels of acidity and therefore more overall balance.

Clos Des Papes weighs in at an impressive 15% by volume, but with an equally impressive PH of 3.62. The resulting wines are rich in colour and sturdy of physique; clearly for the longer term but in no way foursquare or clumsy.

Power and the potential for pleasure are manifestly entwined in these very fine wines. Stephane Ogier feels that the wines have even more structure and acidity than the 1999s, without losing any of the power of the 1998s. Of the famous four from 1998-2001, 2000 seems to be emerging as the weakest link, with 2001 in the South and 1999 in the North the front runners. It may well be that 2005, for all its brooding recalcitrance, will prove their equal.
Showing 1-11 out of 11 items
Hide All Tasting Notes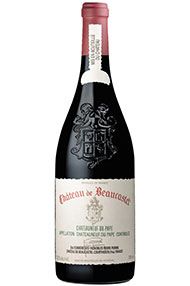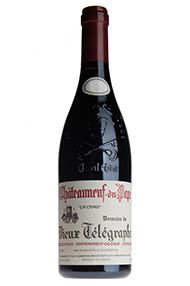 Showing 1-11 out of 11 items