2013 St Joseph Rouge, Mairlant, Domaine François Villard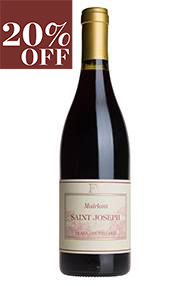 The Producer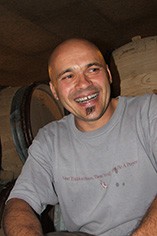 Domaine Francois Villard
François Villard has grown his tiny wine domaine from four to seven hectares and still produces a miniscule amount of highly allocated bottlings. Referred to by Robert Parker as one of the "stars" of the Northern Rhone, François also acquired a small parcel in Cote-Rotie and a few hectares in St. Joseph. Formerly a chef, François brings his complex palette to the winery to produce wines of power and grace that age for years.
The terroir of the Northern Rhone is, in a word, amazing. Fully exposed hillsides that face the East are covered with terraces first created by the Romans. The soil is made up of small gravel and decomposed schist over a bedrock of granite. The exposition allows for excellent ripening of the Viognier and Syrah grown on these coteaux and for exceptional water drainage (So much so that terraces are always needing to be re- paired.) The climate is warm with much cooler night than those found in the South.
François Villard's strategy is to allow for the most optimal ripening possible. His wines, as a result, are rich and concentrated with complex aromas of peaches, apricots, honeysuckle, and honey for the whites and leather and spice for the reds. The whites are often allowed to develop botrytis and most of the wines pass through wood ageing for an extended amount of time to prepare them for a very long life in bottle.
The absurdly steep hillsides of the Northern Rhone mean that harvesting by hand is the only option open to winemakers. François Villard and his crew harvest in very small baskets along extremely narrow terraces, making for backbreaking and danger- ous work. These baskets are then emptied into larger boxes to be taken down the hill- sides by tractors, and in some cases, donkeys. The results, however, are unrivaled
View Producer
The Grape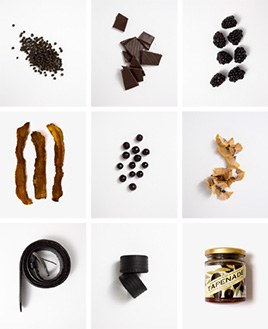 Syrah/Shiraz
A noble black grape variety grown particularly in the Northern Rhône where it produces the great red wines of Hermitage, Cote Rôtie and Cornas, and in Australia where it produces wines of startling depth and intensity. Reasonably low yields are a crucial factor for quality as is picking at optimum ripeness. Its heartland, Hermitage and Côte Rôtie, consists of 270 hectares of steeply terraced vineyards producing wines that brim with pepper, spices, tar and black treacle when young. After 5-10 years they become smooth and velvety with pronounced fruit characteristics of damsons, raspberries, blackcurrants and loganberries.

It is now grown extensively in the Southern Rhône where it is blended with Grenache and Mourvèdre to produce the great red wines of Châteauneuf du Pape and Gigondas amongst others. Its spiritual home in Australia is the Barossa Valley, where there are plantings dating as far back as 1860. Australian Shiraz tends to be sweeter than its Northern Rhône counterpart and the best examples are redolent of new leather, dark chocolate, liquorice, and prunes and display a blackcurrant lusciousness.

South African producers such as Eben Sadie are now producing world- class Shiraz wines that represent astonishing value for money.
View Grape
The Region
St Joseph is the second-largest appellation in the Northern Rhône with 50 growers producing wines from over 600 hectares of vineyards. Established in 1956, over 90 percent of the wine is red – made exclusively from the Syrah grape. The white wines, meanwhile, are typically a blend of Marsanne and Roussanne varieties. Its vineyards run due south on the west side below Condrieu, and are in six communes: Mauves, Tournon, St Jean-de-Muzols, Lemps, Vion and Glun.
The styles of wine in St Joseph tend to be much lighter than other red Appellations d'Origine Contrôlee and the quality can vary dramatically. The soils and climate differ, as it is a long, narrow AOC. There is no particular characteristic of the commune as some wines are produced near
Côte-Rôtie
, while others are near to
Cornas
.
The best St Josephs are still produced in the original heartland of the appellation between St Jean-de-Muzols and Mauves, where soils are predominately granitic with patches of limestone and schist. Typically, even the finest St Josephs are slightly lighter and faster-maturing than the wines of
Hermitage
, as St Joseph's east-facing vineyards lose the sun up to two hours earlier in the crucial ripening season.
To meet demand, some extensions of the appellation have been made on less than ideal land, producing wines of indifferent quality.
Recommended producers:
Pierre Gaillard
,
Jerome Coursodon
,
Paul Jaboulet
Best vintages: 2006, 2005, 2004, 2003, 2000, 1999, 1996, 1990
View Region
Customer Reviews
Questions And Answers